About Gareth
I've written for national newspapers since the 1980s. These include the Mail on Sunday, The Sunday Times, Sunday Times Magazine and Business News, Radio Times (where I was a senior feature writer 1989 - 2001) the Daily Telegraph, and The Times.
My books are:
Vanishing England (in conjunction with Council for The Protection of Rural England) Weidenfeld and Nicholson, 1985
A Walk along the Thames Path Michael Joseph, 1990
Vanishing England was commissioned by the Council for the Protection of Rural England to accompany photographs of threatened landscapes by leading British photographers, including Lord Snowdon, Patrick Lichfield and Linda McCartney, and published by Weidenfeld and Nicholson in 1987. I wrote this microsite on Sir David Attenborough's series Life of Birds for the Public Broadcasting Service, USA (PBS).
In 1990 I was runner up in the TV-am National Broadcast Journalist of the Year Awards, in the Best Specialist Press category.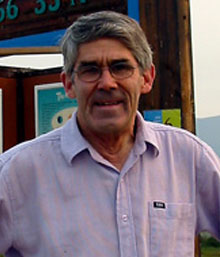 In 1998 I won the Italian Tourist Board's "Most Intriguing Journalist" award for an essay on Turin, and finished second in the German Tourist Board's awards for an article on Nuremburg.
I have been writing for the travel pages of the the Mail on Sunday since the 1990s.
A selection of my pieces in the MoS in 2018.
Travel articles from my other site.